The first floor features a common area with a shared kitchen. It is open to all guests, so feel free to make a meal or take a break. From the window, you can see ships passing by on the Ondo no Seto Straight.
The house's thick beams and pillars are exposed before your very eyes, and you can admire the earthen walls and the woven bamboo foundation. The wood grain is maintained using a traditional method of applying natural Hiba wood oil, which acts as an insect repellant.
The space features wooden flooring that can be used for an array of purposes, and the folding tables can be arranged to create a wider space. The vaulted ceiling also lets you enjoy a more three-dimensional feel.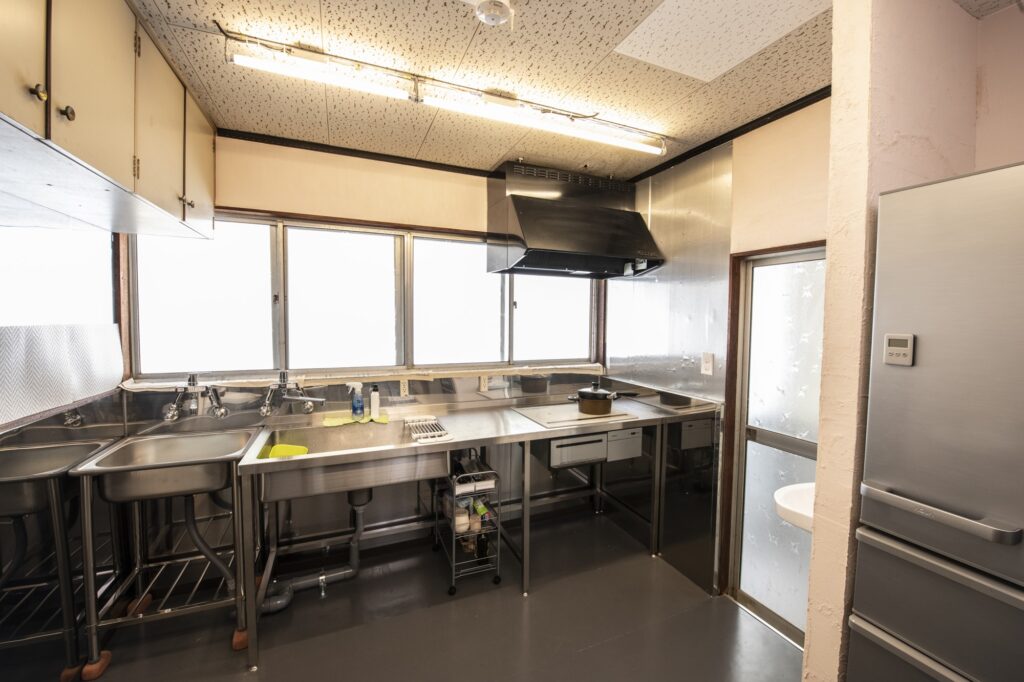 The bare-bones kitchen is equipped with an induction stovetop, focused on ease of use even for first timers. All guests are welcome to use it at their pleasure.
The walls were painted DIY using a plaster finish from Tosa that blends with the old earthen walls to create a unique space. We have also reused some of the furniture from the house before.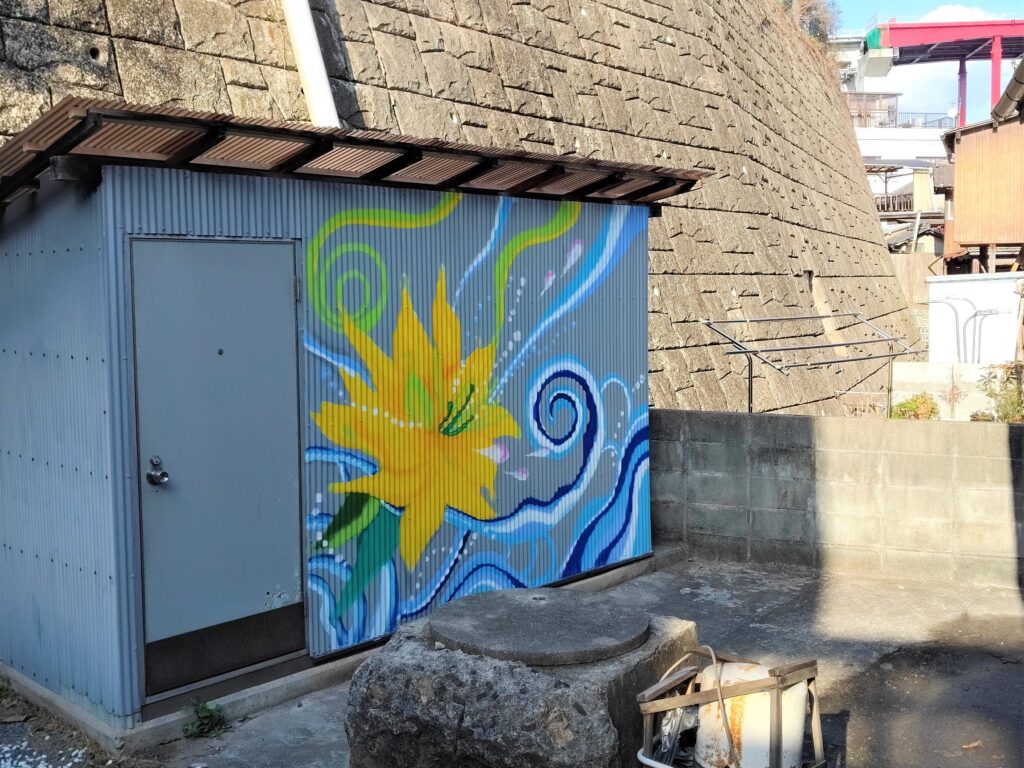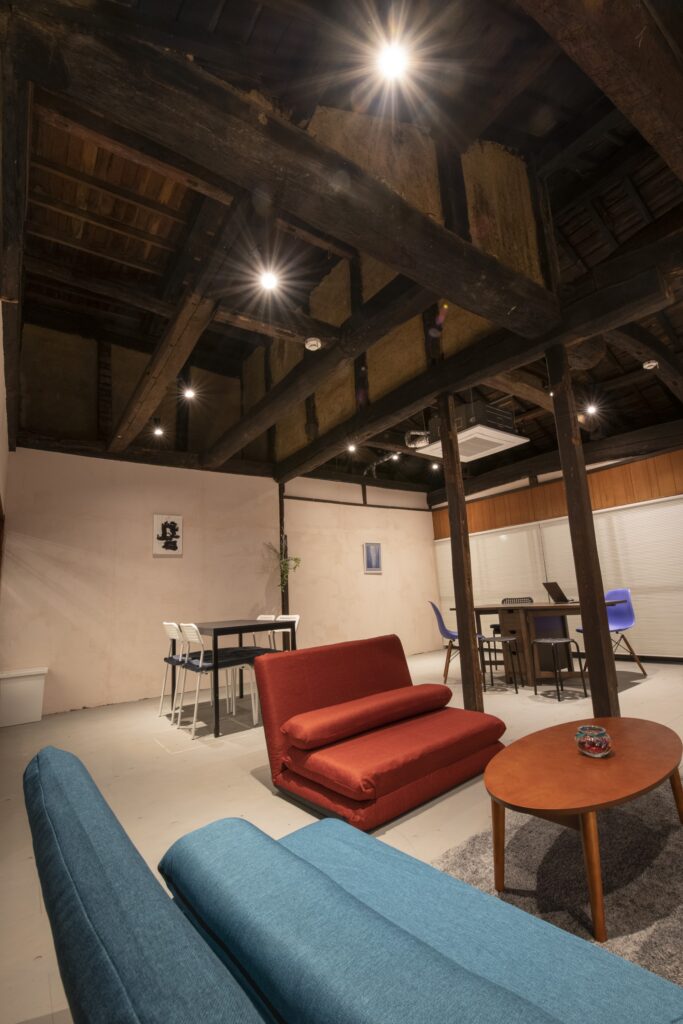 The common area is available for rent on its own as well which can be used in a variety of ways, be it as a workspace or for trainings and events. Contact us for more details.