The first-floor guest room features a traditional alcove and wood flooring in a new blend of Japanese and Western styles. Guests can also enjoy the Japanese-style decorations. The lowered beds give the room a larger feel, and the reclining seat is surely a great place to get lost in leisurely thought. The morning sun shining in through the eastern window and the sounds of boats at sea will wake you from your slumber.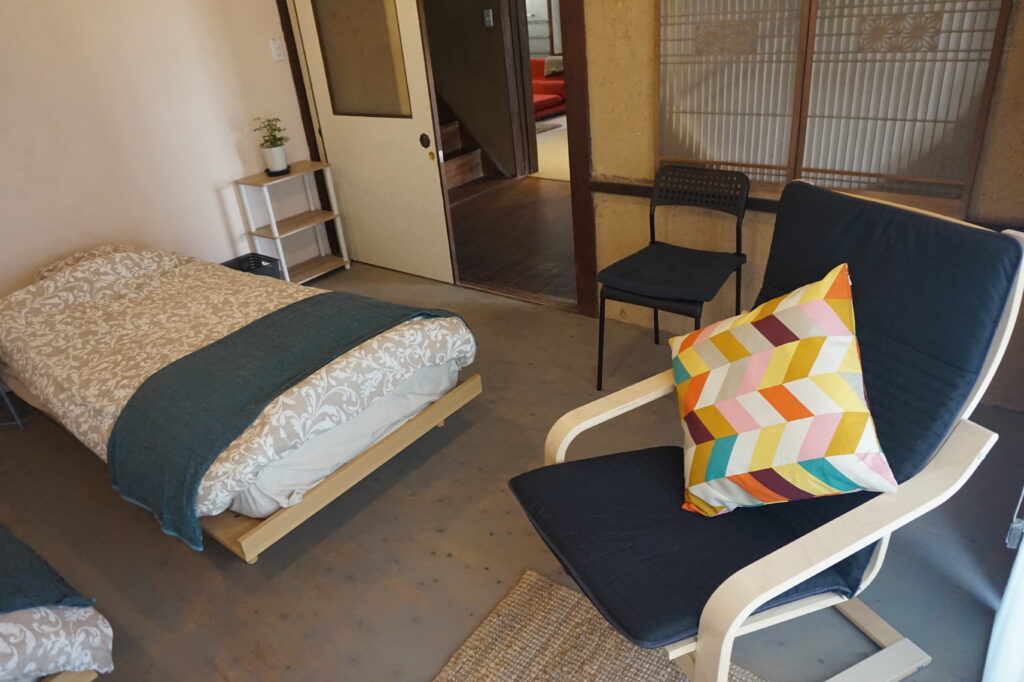 The original earthen walls and the newly painted plaster finish make for a lovely contrast.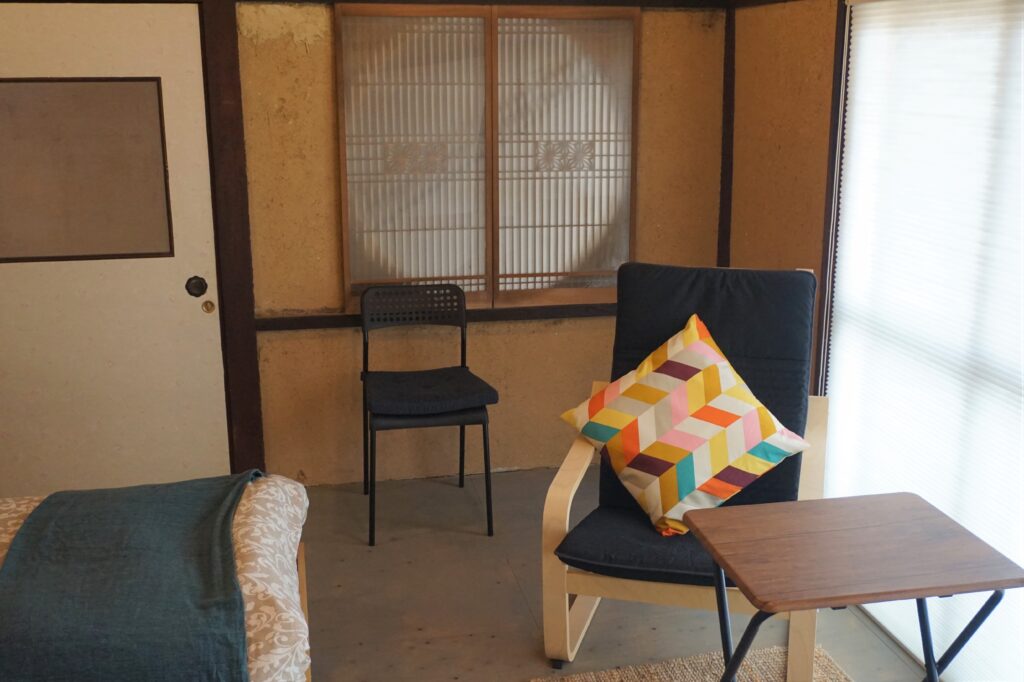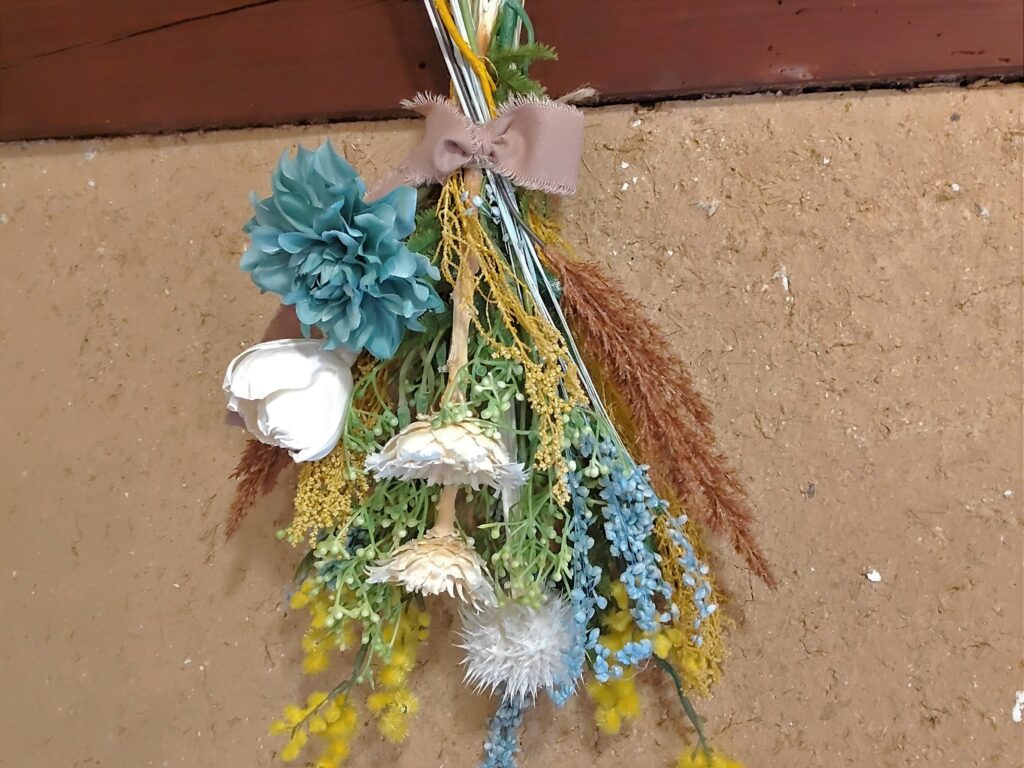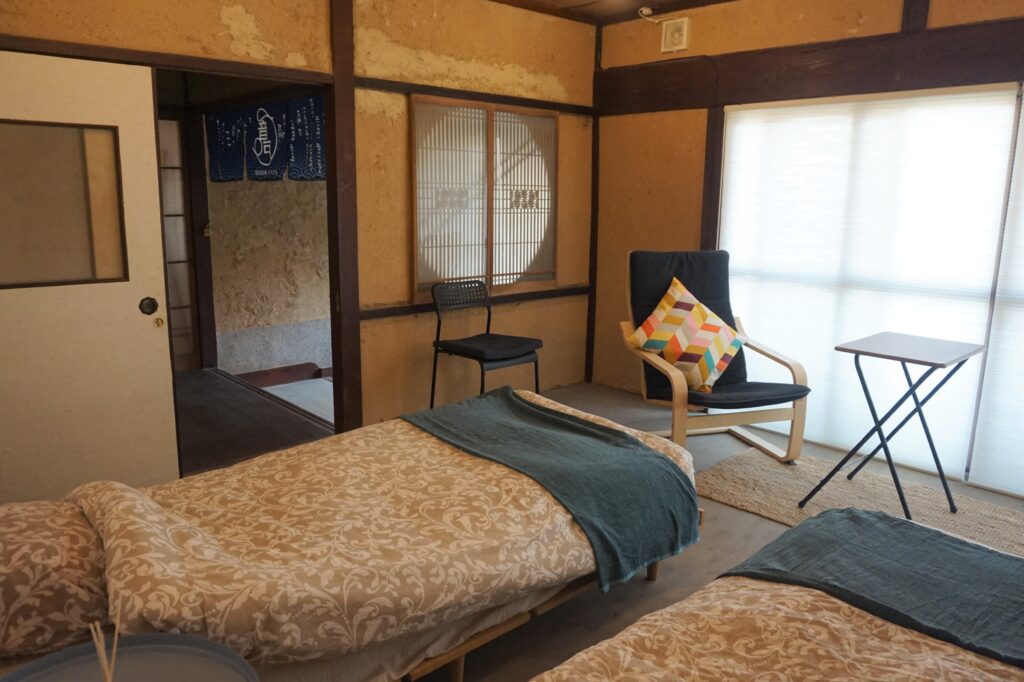 It has 14 m2 of floor space, and the shared bathroom, sink, and shower are located outside the room. A sofa bed can also be brought in to accommodate a third guest.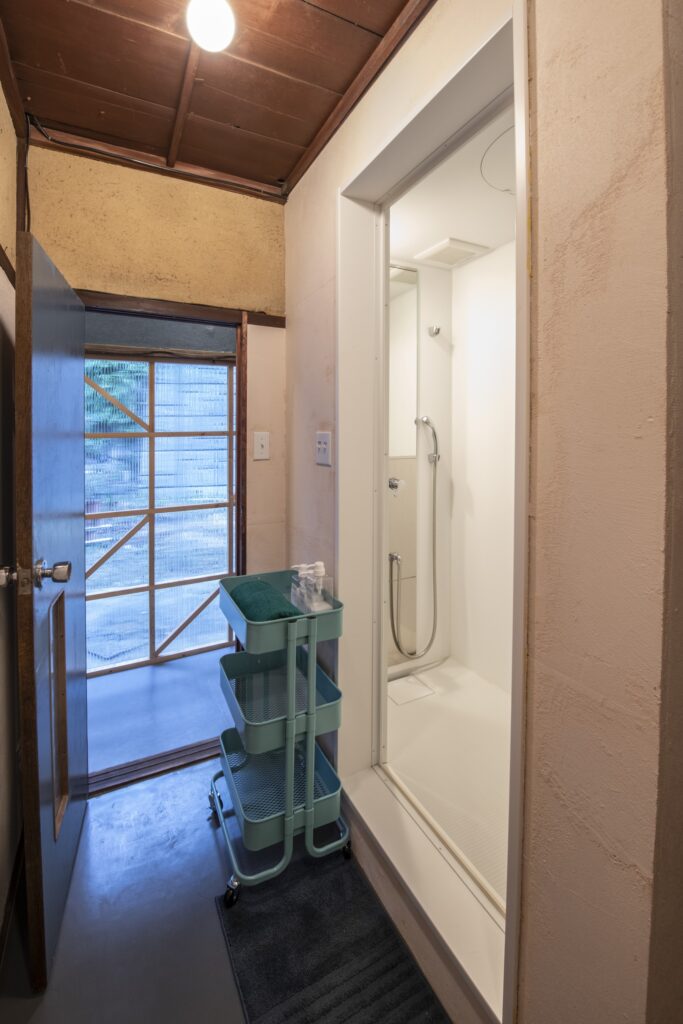 Room rates start from ¥9,000 per night for two, meals excluded (rates may vary before holidays, during peak and off season, and depending on the number of guests)
Please see our listings on Jalan.net, Airbnb, booking.com, and Rakuten Travel for details and reservations. Please note additional fees will be charged by the online travel agencies.