●Narrow Alleys
One charm of Ondo and the other outer islands is their small alleys. These gently curved alleyways feel somehow calming, surely because they are from a time when roads were meant for people. Heading into back lanes from the street, you will find yourself in old sections of town where the paths are narrow. Some areas are certainly not accessible by car, and it is like a maze of streets. Hidden within is Shin-chan, an okonomiyaki place long beloved by local seniors. We highly recommend giving it a try.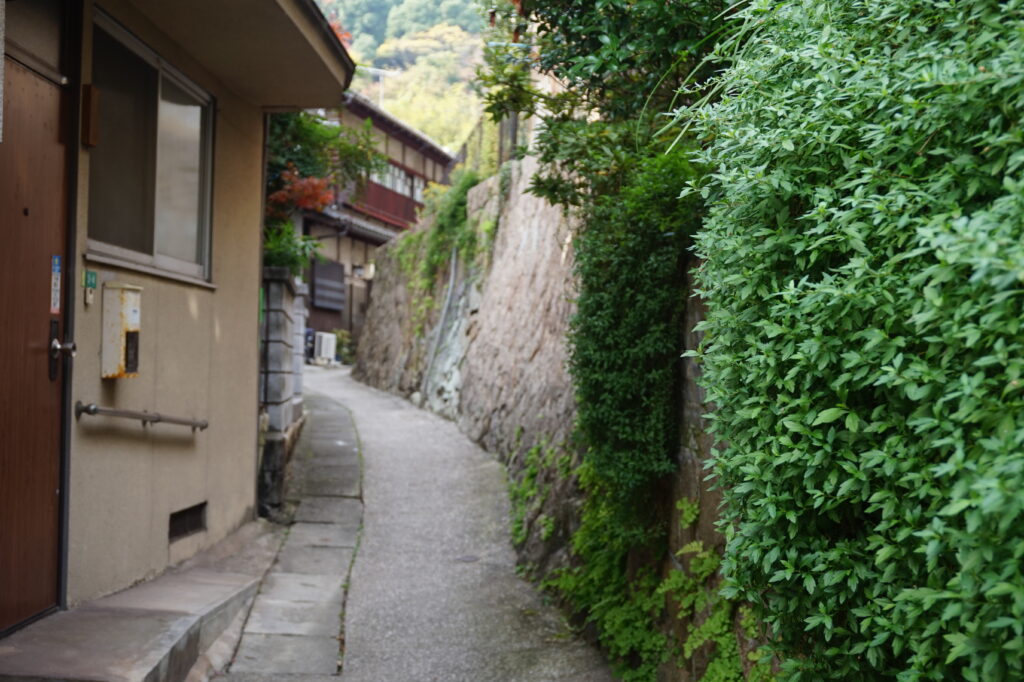 ●Designs by Kengo Kuma
The Kure City Ondo Civic Center, located by Ondo's seaside, was designed by architect Kengo Kuma. It is a complex that includes a library, government offices, and a multi-purpose hall. The building, completed in 2007, features Kuma's signature louvers seen on the exterior and evident again on the walls inside.
Kuma is said to have racked his brains as to how to make such a huge building fit into this part of town lined with so many traditional Japanese-style townhouses. The building gives a modern impression when viewed up close, but from a distance on the opposite shore, it blends in so much that you might think it is an old market.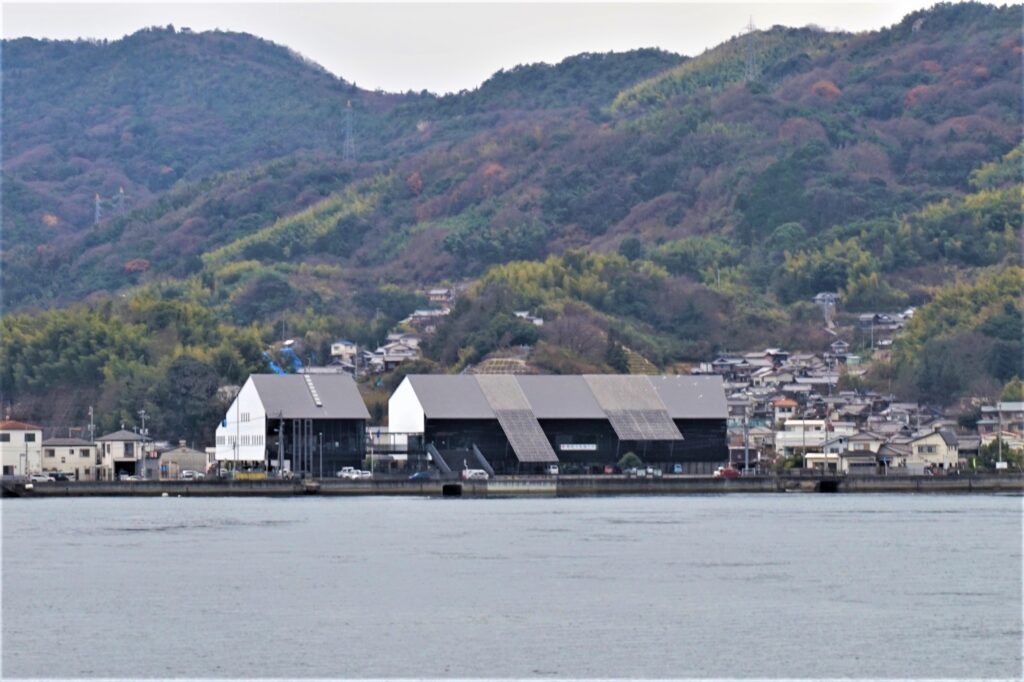 ●The Ondo Bridges
The No. 1 Ondo Bridge, completed in 1961, features a unique entrance ramp that goes up in a winding loop. Every time I drive up, I feel like my head is spinning.
The No. 2 Ondo Bridge, on the other hand, is the newer of the two completed in 2012. When I asked a local granny about it, she said it popped up in just a single day. She was shocked to see a bridge built come evening, even though there was no bridge at all in the morning. It sounds like a hoax, but when I looked into it, I found out that piers of the bridge were built first, and the main structure manufactured in a factory was carried over by boat where they were then put together by crane. Records show it took half a day to build. They must not be able to close off the area for days at a time as it is an important sea route, and a new method of construction was used for it.